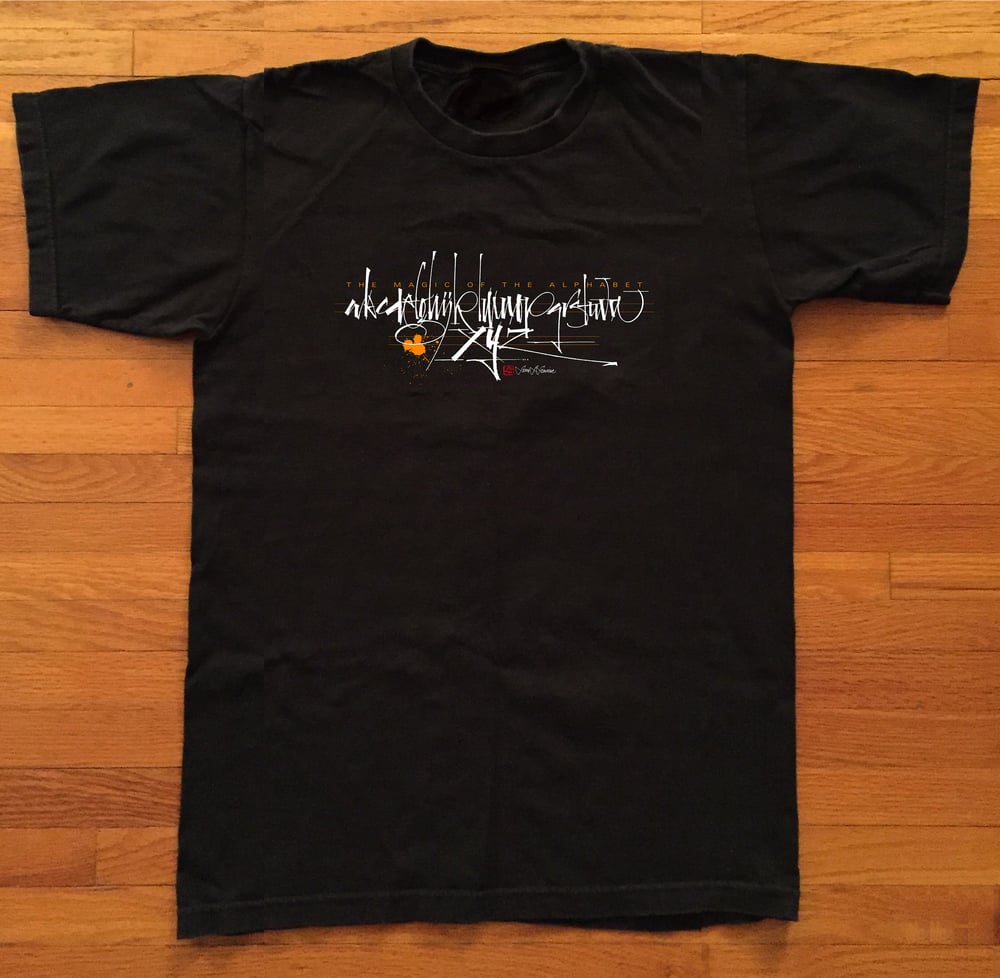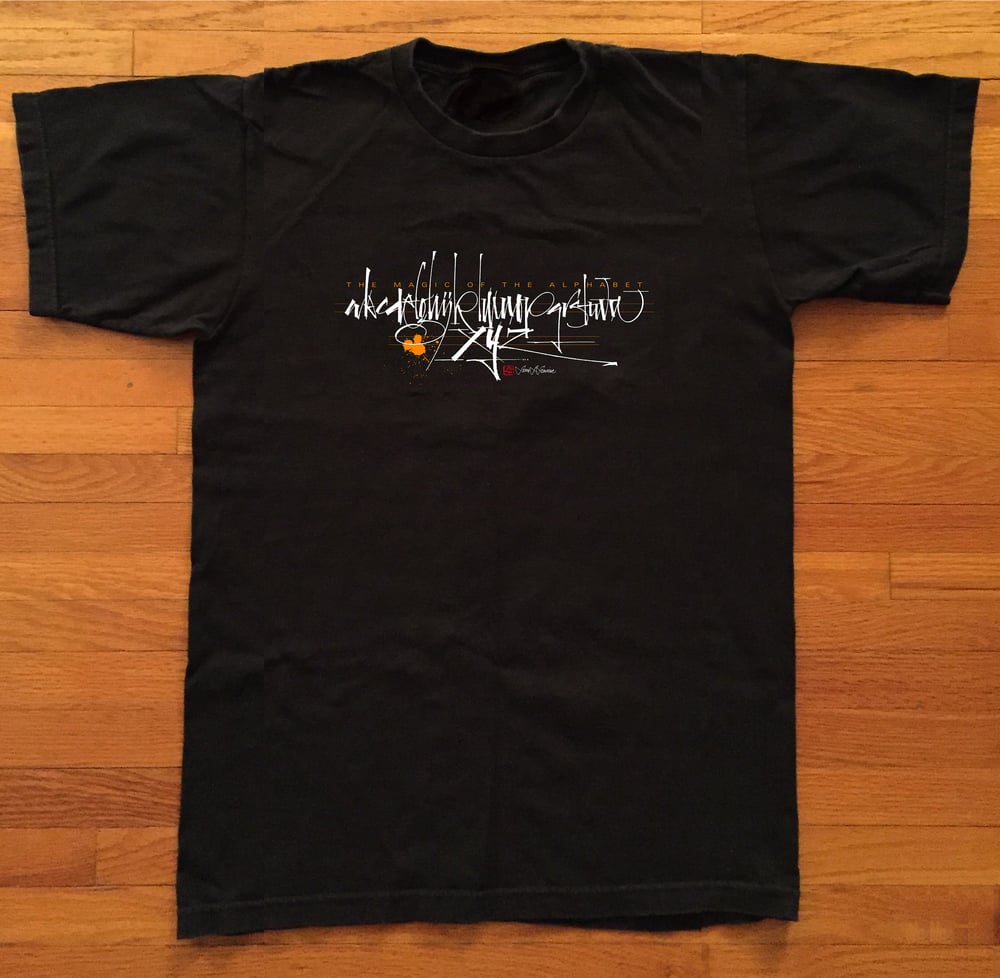 'THE MAGIC OF THE ALPHABET' 100% ultra cotton, t-shirt
$24.95 / Sold Out
introducing my first personal project since retiring from disney...'the magic of the alphabet'.
this 3 color t-shirt design displays a line of typography in conjunction with my ruling pen lettering of the alphabet that is featured in the new centennial edition of the speedball textbook.
printed on a black, gildan ultra cotton t-shirt fabric in small, medium and large sizes.
if you happen to be an XL or larger, please let me know so that i can add those sizes in the next run of a new design. thank you.
PRICE INCLUDES FREE SHIPPING & HANDLING IN THE CONTINENTAL UNITED STATES ONLY. UNFORTUNATELY I HAD TO ADD ADDITIONAL DOLLARS FOR INTERNATIONAL SHIPPING.
all orders will be sent out within 3 days of purchase.
CLICK ON IMAGE BELOW MAIN IMAGE to view what the t-shirt looks like modeled by none other than me.